Welcome to Quality Case
With over 25 years of innovative design and development, Quality Case has earned a reputation as one of the leading manufacturers of thermo-formed cases. These cases are designed to ensure that your instruments and equipment arrived undamaged and ready to perform.
Custom or Off-the Shelf Case Solutions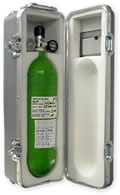 We have a large selection of COTS (commercial off-the-shelf) case size, which can be shipped in as little as 24 hours. Quality Case also offers an unlimited selection of custom cases which can be produced in any size and configuration, with a choice of colors and with your company's logo. All of our cases are available with our custom foam inserts in your choice of materials.
Fast Turn-Around
We manufacture all of our own tooling in house, and can produce a custom case in a very short time. Our customers include: Boeing, Cubic Defense, H.R. Textron, Marconi, Raytheon and all branches of the Department of Defense.
Versatility
Our cases, together with our custom foam inserts, will give you the protection you need to ship anything with confidence, including:
Instruments
Electronic Components
Telecommunications Equipment
Guns/Rifles
Testing and Measuring Equipment
Military Equipment/Ordnance
Audio Equipment
Medical Instruments
Musical Instruments
We manufacture our products and tooling. We are not a distributor. This means faster turn-around and greater attention to your needs. Give us a call and find out how we can help - (626) 969-7754.



Light Duty Cases
Our L.D. Series cases are available in a wide variety of styles and configurations. All are constructed of ultra-high molecular weight (UHMW) polyethylene which is resistant to oils, fuels, solvents and acids. The cases are available with our exclusive lateral "T" beam stacking feature.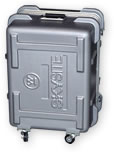 ATA Cases
Our ATA Series cases exceed the stringent requirements of A.T.A. 300 CAT 1 specifications. They feature heavy-duty hardware and molded-in bumpers making these cases virtually indestructible.

Military Cases
The only way to ensure that your weapons, equipment, and electronics arrive undamaged and combat ready is by using the one case that is designed for this rugged environment - introducing our MILITARY SERIES CASES.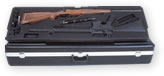 Gun Cases
Whether you're going to the range or big game hunting, we have a case for your gun. These cases are lockable and airline approved.

Foam Inserts
We design and fabricate custom case inserts for hundreds of companies including all the Government prime contractors as well as the U.S. Military. We are authorized fabricators/distributors for: Carpenter Foam Co., Dow Chemical, Foamex, W.T. Burnett, and Zotefoams.